http://www.advancedvehicleremapping.com.au/wp-content/uploads/2017/08/diesel-2581317_1280.jpg
934
1280
David
http://www.advancedvehicleremapping.com.au/wp-content/uploads/2019/02/Tuning_Tools_Web_trans_bkgrd.png
David
2017-08-18 02:35:30
2018-04-18 04:15:14
ECU Remapping Guide
http://www.advancedvehicleremapping.com.au/wp-content/uploads/2016/10/13315250_1024254537653550_85314098905460493_n.jpg
720
960
David
http://www.advancedvehicleremapping.com.au/wp-content/uploads/2019/02/Tuning_Tools_Web_trans_bkgrd.png
David
2016-10-26 03:27:40
2017-08-12 07:32:16
Navara D40 ECU Remap
CHIP TUNING
WHAT IS CHIP TUNING?
Chip Tuning or Chipping is simply remapping by another name, but involves the physical removal of the program chip from the main ECU in the vehicle and either re-programming or replacement with a new chip modified with a Quantum remap. Technology developments mean that Chip Tuning is rarer now, but is still the only way to programme certain vehicles. Nowadays most remaps are carried out via the diagnostic OBD2 Socket, or direct into the ECU using special adaptors on the bench.
WHAT IS NOT CHIP TUNING?
There are many companies that sell add-on tuning boxes under the pretence that they are 'chips' which is utter nonsense. These boxes simply attach to the common rail and increase fuel rail pressure to increase power and torque, they do not and will not ever work as effectively and efficiently as a full OBD remap, or remap by chip tune.
BENEFITS OF CHIP TUNING?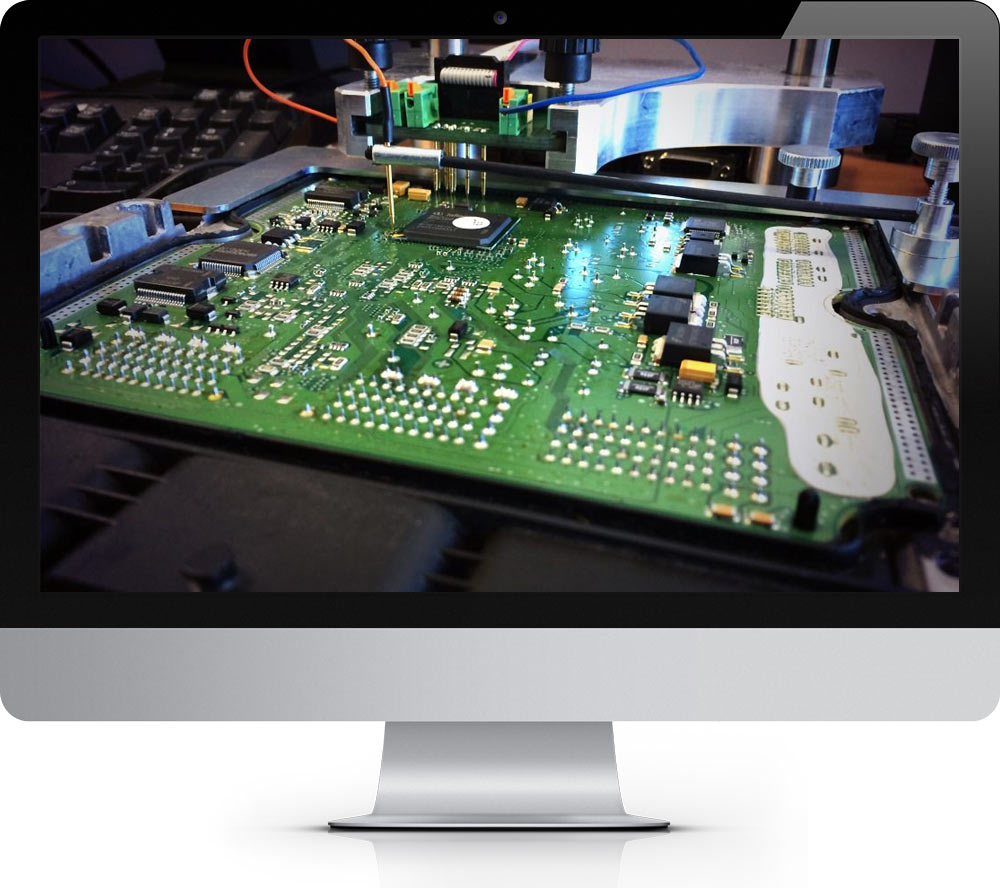 Generally, any car equipped with an engine management system can be tuned, which includes both petrol and diesel engines. However, chip tuning or remapping produces best results on turbocharged, or supercharged engines. Raising the turbocharger or supercharger boost pressure, allows for much higher gains in power to be achieved, when combined with the correct ignition timing and fuelling adjustments. Normally aspirated (non-turbo) engines will only gain a significant improvement in power if the manufacturer also offers the same engine in a significantly detuned state by ECU software alone. With a remapped car you can expect:
An engine that responds more eagerly to your right foot
Smoother power delivery making town driving much easier with fewer gear changes
Improved acceleration for safer overtaking
Improved fuel consumption on diesel engineed vehicles
SAVING FUEL WITH CHIP TUNING?
When we remap a diesel vehicle, especially when fuel saving is the priority we focus on improving the low end torque in particular and widening the power-band as far as we can. This increase in low end torque will mean less throttle pedal input is required to maintain cruising speeds, when fully laden or when on a gradient. It will also mean that the vehicle will be more comfortable in higher gears at slower speeds as well requiring fewer gear changes overall.
If you combine these factors with adjusting your driving style to make the most of the extra low end torque you will see an improvement in fuel consumption. This is most effective on turbo-diesel engines where the savings could be as much as 20%!
IS CHIP TUNING OR CHIPPING LEGAL?
YES: There is nothing illegal about remapping an chip. Although you should inform your insurance company of any alterations made to the vehicle.
http://www.advancedvehicleremapping.com.au/wp-content/uploads/2014/05/what-is-remapping-big.jpg
572
960
David
http://www.advancedvehicleremapping.com.au/wp-content/uploads/2019/02/Tuning_Tools_Web_trans_bkgrd.png
David
2014-05-04 09:59:10
2014-05-04 10:04:20
CHIP TUNING